Slider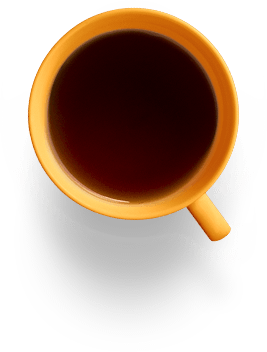 With Advanced Multimedia Features
Virtual Exhibitions
Multimedia Virtual Exhibitions
3D exhibitions with advanced features
Holding virtual exhibitions is one of the best opportunities for business owners to use up-to-date and efficient multimedia information technology to offer their products and services to the audience indefinitely. Everything that is limited and costly in physical exhibitions does not exist in virtual exhibitions. Limitations in time and space, heavy costs of renting space, equipment, transportation, decoration, printing and environmental advertising, distance from the company or business, forgetting services and products from the minds of customers presented over time and... None of them are present in permanent virtual exhibitions and the audience can view and review the products or services of businesses at any time and share them with others.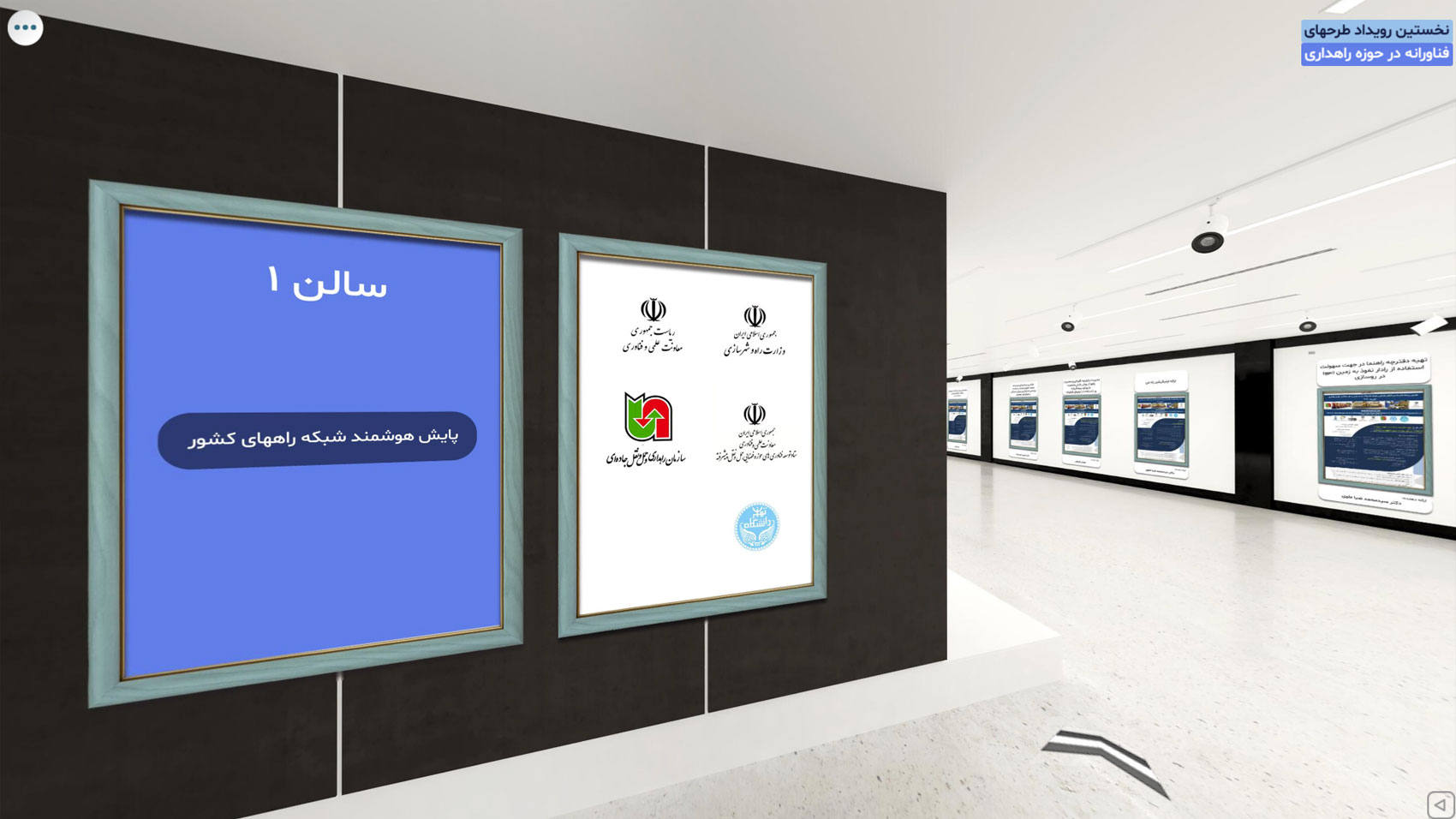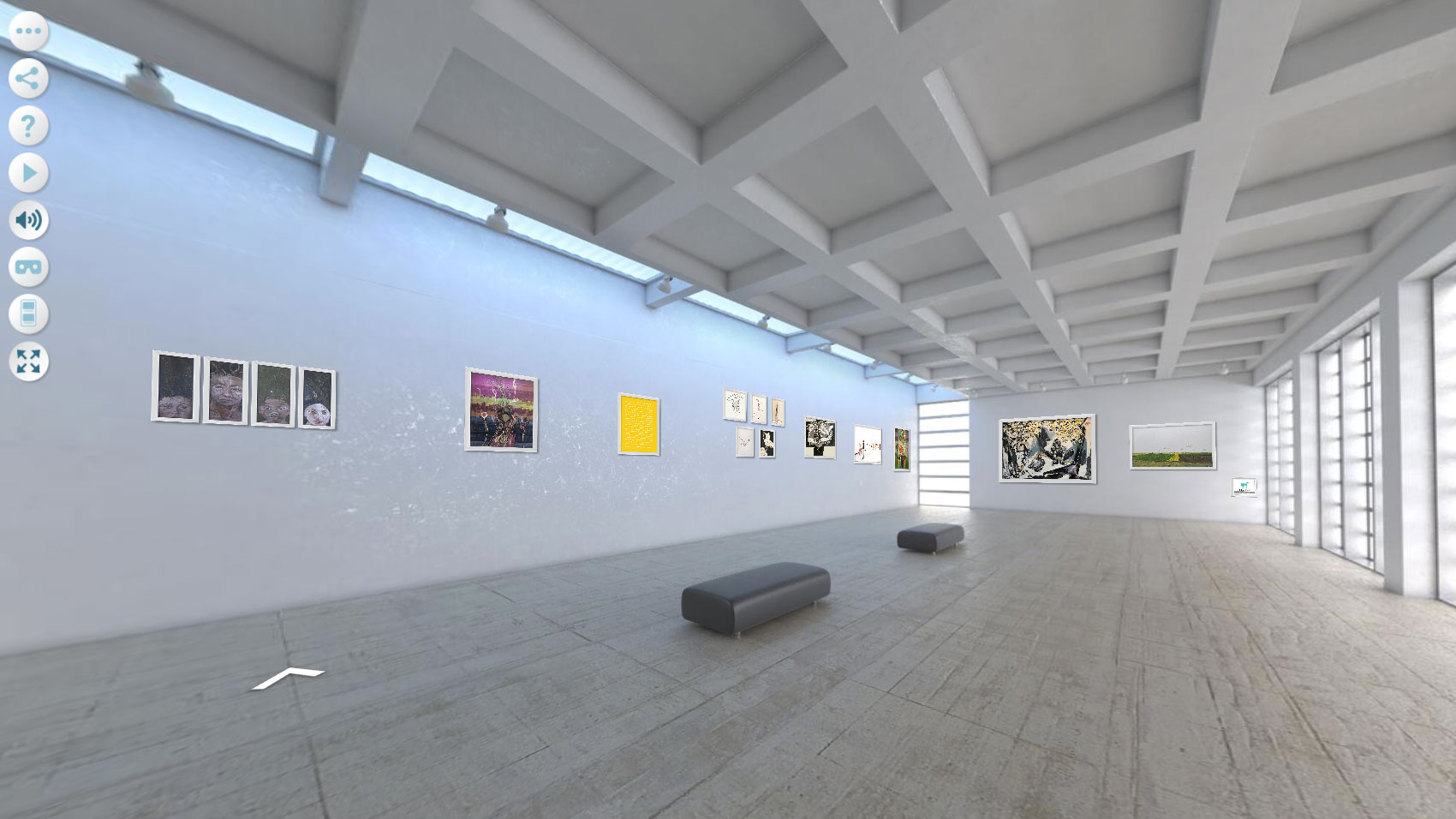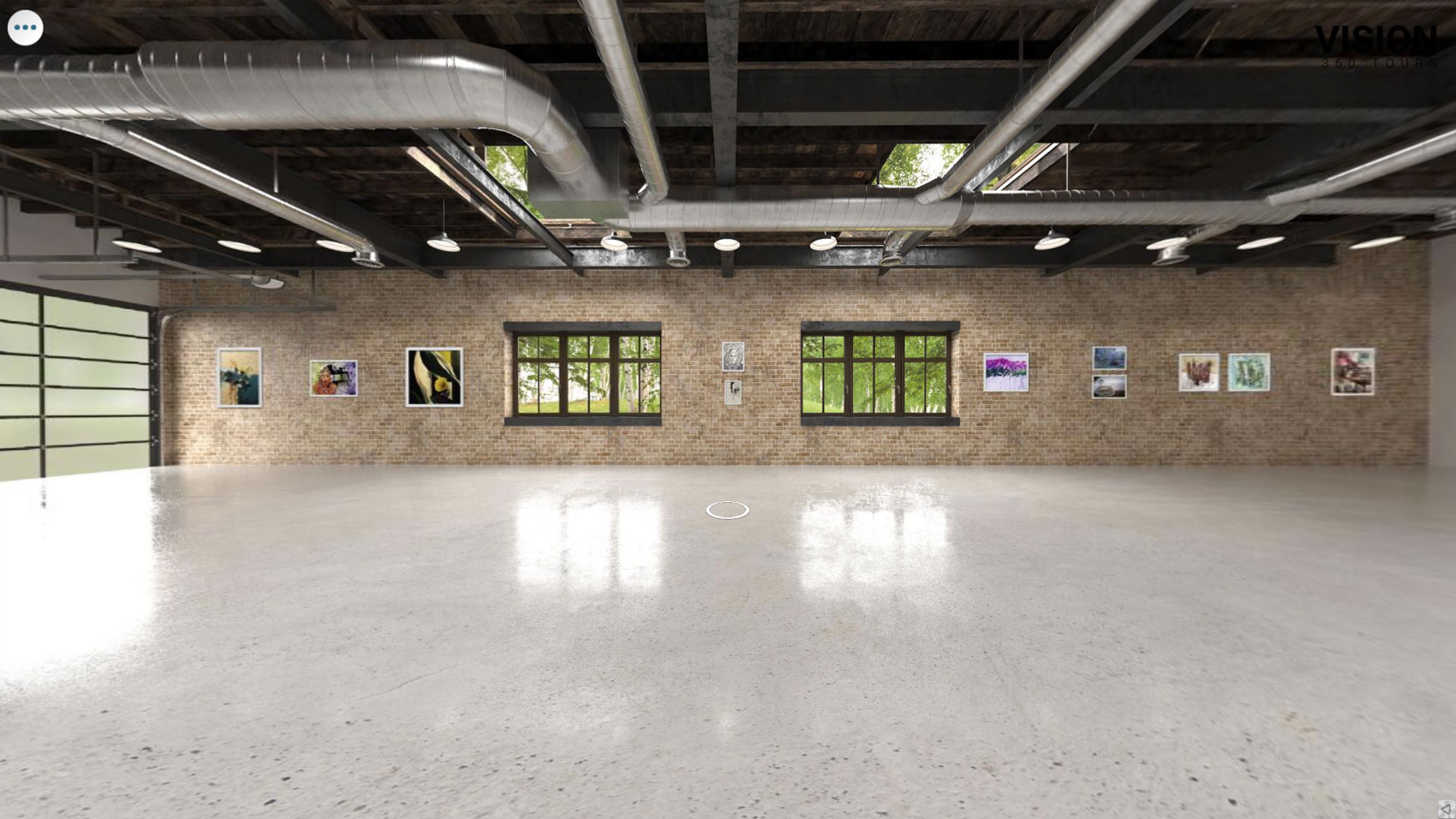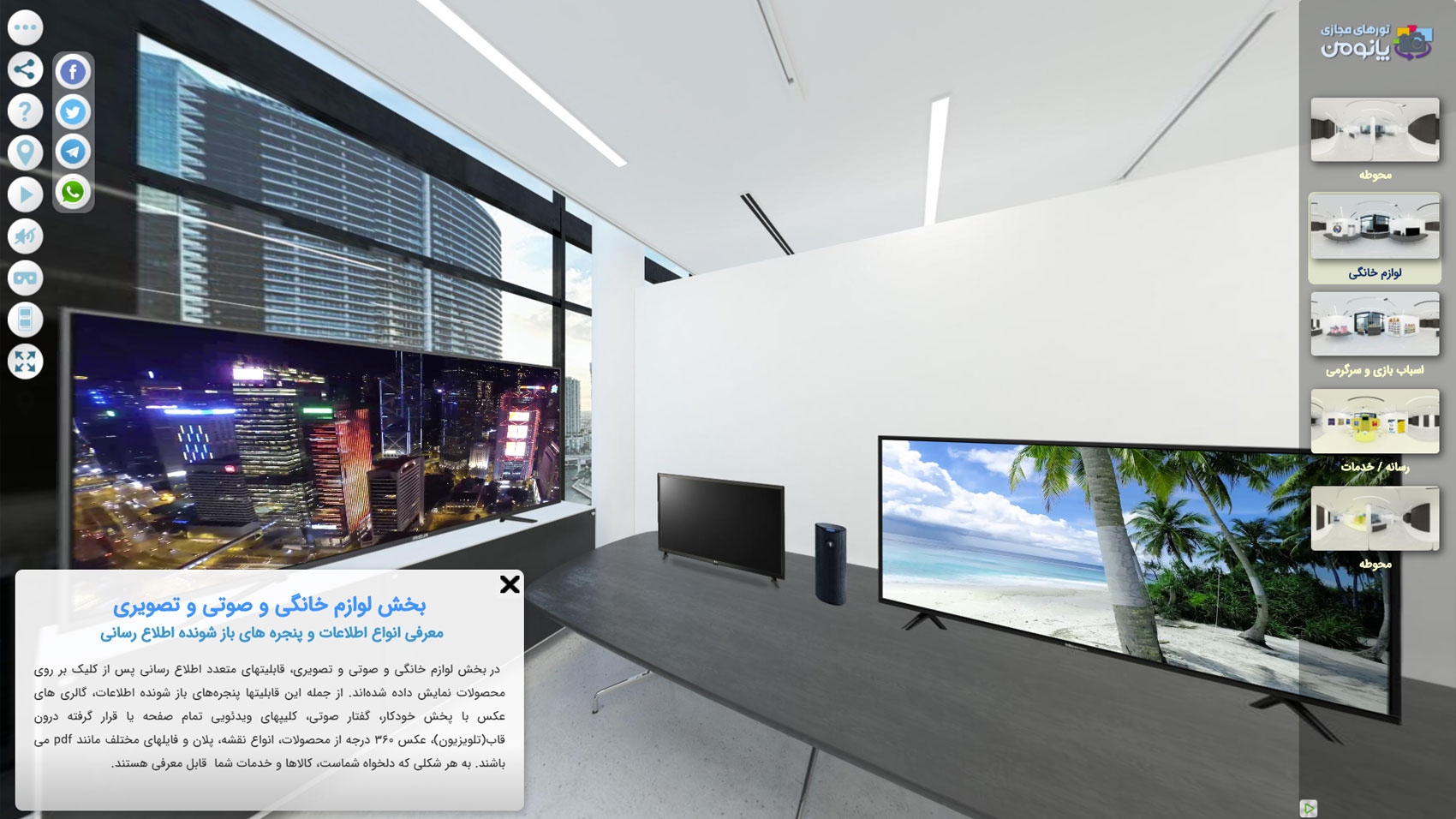 vexpo1
Virtual exhibition of Iranian school, Iranian architecture
vexpo3
Virtual Expo of Iranshahr art gallery
vexpo4
Virtual Expo of Iranshahr art gallery

Panoman Digital Design and Creativity Studio offers the most advanced solutions for designing virtual exhibitions in Iran, and with smart and efficient solutions, has opened the hands of business owners to introduce their services and products to customers.
Designed and produced by Panoman Studio, the virtual exhibitions are a combination of professional and impressive 3D environments with unique multimedia information capabilities.
These exhibitions are easily visible on the mobile, tablet and computer of users, and there is no need to install any software, large downloads or do anything special by users.
The cost of making these exhibitions is much lower due to the combination of 3D and 2D graphics compared to 3D modeling of products and they are ready for operation in a much shorter time.
The introduction of products and services in virtual exhibitions made by Panoman is done in a diverse and extensive way. Several types of video clips, still photos and photo galleries, speech, maps and plans, textual information, polls, display of web pages in the virtual exhibition, links to the shopping cart of online stores, display of charts and infographics, placement of various catalogs and brochures with the possibility of downloading,... are among the features of these exhibitions, which are presented to the audience in an attractive and eye-catching way, and create a pleasant experience for them in visiting the virtual exhibition.
All items desired by business owners can be placed in 3D spaces and each item can be clicked individually. After clicking, different types of information mentioned about the desired product or service can be displayed.
Another very useful and important feature that can be presented in Panoman virtual exhibitions is the possibility of audio and video communication and online conference between the pavilion owners and visitors. This unique feature includes the possibility of two-way communication between administrators and one or an unlimited number of customers by audio and video. Navigation in the exhibition space can be done by the owner of the pavilion or any guest with the approval of the pavilion owner. For example, the booth owner can direct the audience to a specific part of the booth or exhibition space and display a variety of products and information to them.
Panoman virtual exhibitions are designed and presented in 3 different types
In 3D virtual exhibitions, users can freely move around the environment. The works and designs placed in the expo are clickable and touchable in the 3D space. When users click or touch on their desired work or design, the camera is placed in front of that work. By selecting the more information option (i), users can view the relevant additional information. This information can be in different formats such as photos and photo galleries, video clips, audio speech, text, PDF files, web pages, etc. Also, by designing beautiful animated intros, the attractiveness of the exhibition can be added.

In virtual halls, users can move around the environment from point to point (like virtual tours). Like the 3D mode, in this exhibition model, the works and designs are clickable and touchable.

In virtual booths, like the previous two models, designs and works can be clicked and placed in the booth space. In each booth, it is possible to place up to 15 works, and the contact information of the booth owner and social networks can also be placed.

In all types of Panoman virtual exhibitions, different formats of multimedia information can be provided and the exhibition will be available to users and visitors as a complete package of information without time limit.



Virtual exhibition of
Innovative and creative designs of the Roads and Transportation Organization of Iran
During the transportation week in December 2021, the first virtual exhibition of innovative and creative designs of the Roads and Transportation Organization was opened by the order of the Minister of Roads and Urban Development of Iran.
Visit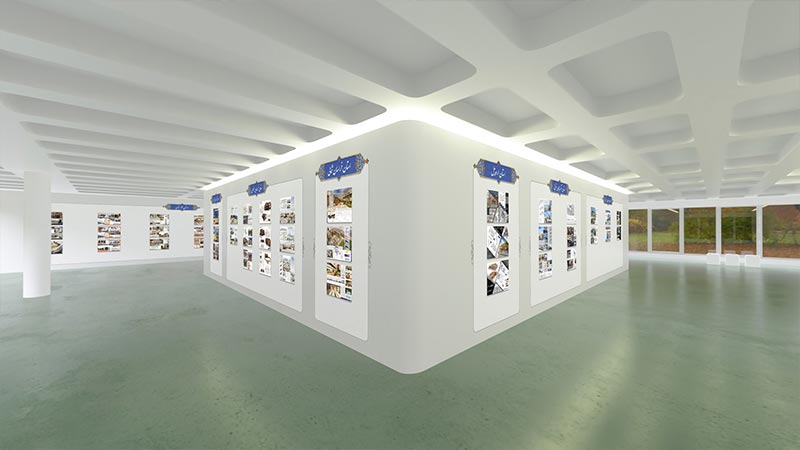 National virtual exhibition of
Iranian school, Iranian architecture
The ninth national conference and virtual exhibition of Iranian school, Iranian architecture was held on March 2, 2021 in Tehran Academy of Arts. The virtual exhibition was unveiled in the presence of the Iranian Minister of Education.
Visit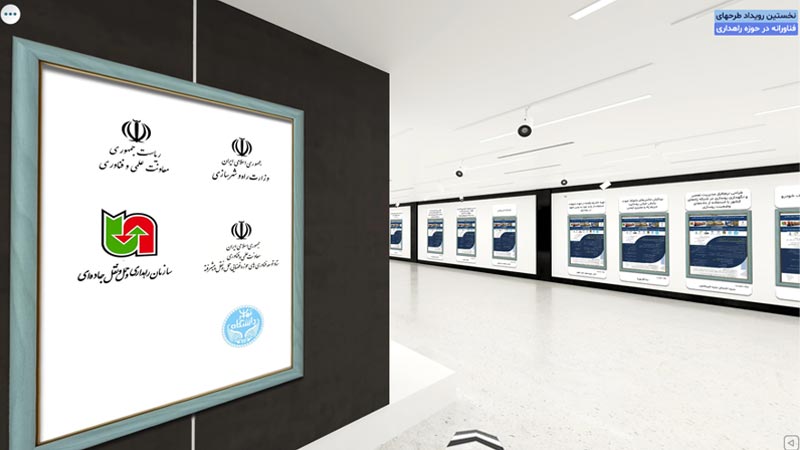 Virtual exhibition of
INNOROAD 2020
The virtual exhibition of the first specialized road event INNOROAD 2020 was unveiled at the same time with the commemoration of the week of transportation, drivers and road day on December 16, 2020 in the presence of the Iranian Minister of Roads and Urban Development.
Visit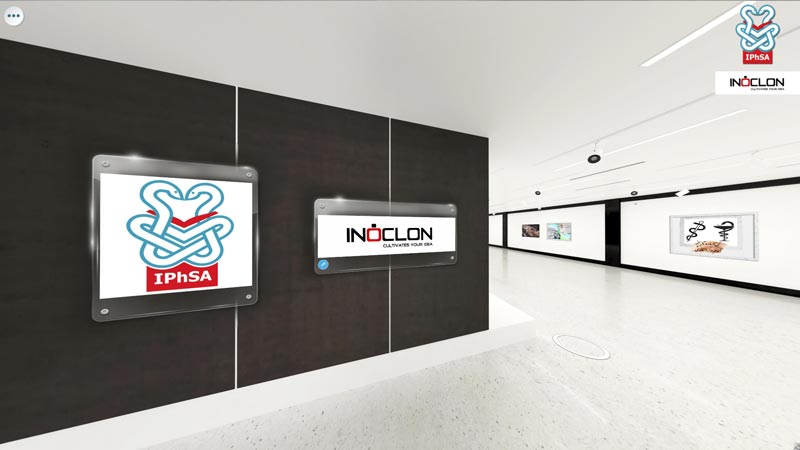 Virtual expo of
I'm a pharmacist
The virtual exhibition "I am a pharmacist" was designed by the order of the Scientific Association of Iranian Pharmacy Students and sponsored by INOCLON Company with the aim of introducing the media works of pharmacy students.
Visit
Features of Panoman Virtual Exhibitions:
Responsive design is one of the modern web design content standards and allows users from any device with any screen size to use and to see your virtual tour in a desirable and optimized way. In Panoman virtual tours, two separate responsive templates are designed for mobile and PC to provide maximum efficiency in the flexibility of templates, to be able to separate and customize the content displayed on the mobile with the content displayed on the computer and larger screens.
Responsive design
Multi-resolution 360 images
Expo building plans with clickable locations
Multilingual
Guide arrows to suggest visit paths to visitors
With this feature, your virtual tour is downloaded and installed with one click, like an application on users' phones or their computers, and your brand icon is placed on the users' desktop or home screen, so your audience can open it without the need for an internet connection and browse the tour offline.
Downloadable for offline view

Windows EXE output
Direct share on social media
Do you have any questions? Ask us
Contact us for more information and free advice on virtual expo for your desired project