Multimedia Virtual Tours Portfolio
Saharkhiz Saffron Company
Virtual Tour of Saharkhiz Saffron & Agricultural Products Co.
Saharkhiz Company is the producer of the finest saffron in Iran. In this eye-catching virtual tour, which was photographed and filmed in the cities of Mashhad, Tehran and Shiraz, we virtually visit factories, shops, branches, distribution centers and university of Saharkhiz company. One of the features of this multimedia virtual tour is the use of live panoramas (video combination on 360-degree images) to show mobility in factory production lines. The map of this virtual tour also contains the locations of different units of the Saharkhiz company throughout Iran, which by clicking on the icon of the units that have content, the content related to that unit is displayed in the virtual tour.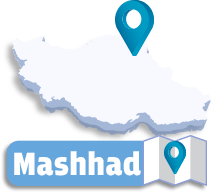 Parsian Azadi Hotel
Virtual Tour of Five Star Parsian Azadi Hotel
The beautiful and luxurious five-star Parsian Azadi Hotel in Tehran is one of the most popular hotels in the capital of Iran. The hotel is built on 26 floors and has a variety of suites and rooms to serve guests. In this virtual tour, using several day and night views, live views and HDR images, different parts of this beautiful hotel have been photographed. This project is bilingual and has the ability to change the language at the moment. We hope you enjoy this fascinating virtual tour.


Jey Oil Refining Company
Virtual Tour of Jey Oil Refining Company, Isfahan & Bandar Abbas
Jey Oil Refining Company is the largest bitumen producer in the Middle East. This project has been photographed and filmed in the cities of Isfahan and Bandar Abbas. This project is one of the most technical virtual tour projects we have done and uses live panoramas, combined day and night panoramas, 360-degree videos and a special user interface.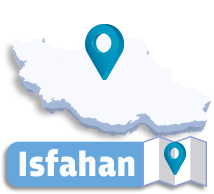 Naghshe Jahan Restaurant
Virtual Tour of Naghshe Jahan Traditional Restaurant
Naghshe Jahan traditional restaurant is located next to Sheikh Lutfullah Mosque and Isfahan traditional bazaar in Naghshe Jahan square. This beautiful restaurant is one of the oldest traditional restaurants in the historical city of Isfahan. The second branch of this restaurant is located in the Souq Waqif market in Qatar.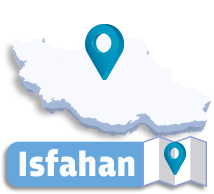 Fanap Tech Factory
Virtual Tour of Fanap Tech Factory, Khorramshahr
Fanap Tech modern factory is located in Khorramshahr and produces electronic equipment. This factory has the latest equipment in the world for manufacturing electronic devices and capable specialists.


Shahid Mahdavi Educational Complex
Virtual Tour of Shahid Mahdavi Educational Complex
Shahid Mahdavi Educational Complex is one of the equipped and reputable centers for teaching preschool to high school and is located in Zafaranieh, Tehran. In this educational complex, 320 teachers and staff are present. The educational space is about 15,000 square meters and there are 1400 students at this complex.


Noorsazan Lighting Industry
Virtual Tour of Noorsazan VIP Agencies
Noorsazan lighting industry is one of the top chandelier manufacturers in Iran and one of the most reputable brands in the lighting industry. In this virtual tour, VIP agencies of Noorsazan in Tehran have been introduced.


Geniran Laboratory
Virtual Tour of Geniran Laboratory
Geniran Research, Service and Training Laboratory has been set up with the aim of providing bioinformatics services to researchers in the fields of genetics and biotechnology. In this virtual tour, we get acquainted with the sections of this equipped center.


Imam Sadegh (AS) University
Virtual Tour of Imam Sadegh (AS) University
Imam Sadegh (AS) University was established as a prestigious center for higher education in the humanities in the country in 1982 and is located on Shahid Chamran Highway. The virtual tour of Imam Sadegh (AS) University has been prepared and implemented in several phases.
Banyan Nama Mabna
Virtual Tour of Banyan Nama Mabna Pavilion
Banian Nama Company operates as one of the leading companies in the field of facade engineering in Iran and is a subset of Mabna companies. This engineering company was established in 1998 and has a successful portfolio of projects. In this virtual tour, you will see the exhibition booth of Banian Nama Company in the second Nama Conference in 2020, which was held in the Dialogue Park of Tehran.


Persian Stonit
Virtual Tour of Persian Stonit pavilion at Midex intl. expo
Persian Company is a manufacturer of artificial marble sheets. This company is located in Isfahan and is one of the reputable producers of marble sheets in Iran. In this virtual tour, samples of Persian Company products can be seen in Tehran International Midex Exhibition.


Mojallal Restaurant
Virtual Tour of Mojallal Restaurant in Gorgan
Mojallal restaurant is located in Gorgan, on the roof of the Royal Commercial Complex. In this virtual tour, all the available 360-degree views have been photographed in combination (night and day view)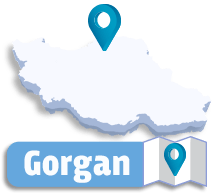 Qasr-e-Rose Ceremonies Hall
Virtual Tour of Qasr-e-Rose Ceremonies Hall
Qasr-e-Rose ceremonies hall is located in Azimiyeh area of Karaj city and is one of the most modern and luxurious halls in this city. In the virtual tour project of this magnificent hall, the technique of day and night view has been used, which has led to beautiful visual effects.
Hamysheh Bookstore
Virtual Tour of Hamysheh Bookstore
Hamysheh bookstore is located in the western part of Tehran and has several sections for selling books, stationery, handicrafts and toys. This modern store also has a section for selling exquisite and prestigious pens in the world.
TSCO Factory
Virtual Tour of TSCO Factory
TSCO is one of Iran's leading brands in the field of computer and mobile peripherals. TSCO factory is located in Shams Abad industrial town on Tehran-Qom highway. In this project, the live panorama technique has been used in several scenes, which shows parts of the production line in motion.
Virtual Travel To Iran
Virtual tours of tourist attractions of Iran
Virtual travel tour collection to cities and tourist attractions of Iran is one of the attractive collections of Iran tourism, which has been prepared and is being completed with the efforts of Panoman Studio team in order to display the attractions of Iran in the form of multimedia virtual tours.
Children's Educational and Exploration Complex
Virtual Tour of Children's Educational and Exploration Complex
The Children's Exploration & Educational Complex is one of the most modern educational complexes in Iran, which deals with the important issue of educating children by using the modern structure. This equipped complex includes extensive educational facilities and gyms such as swimming pools, skates as well as library, laboratory and playgrounds.