Development of websites and online stores

Just one step left to the success of your business
Opportunities for Social networks and the Internet in the promotion of businesses is a highly important subject to be considered by every business owner. Once your presence on the web is strong and effective, your business is on its right path to success. A perfect website with modern design should include every aspect of your business which you might think is necessary to be available to your customers. We have several years of experience in developing innovative websites. Trust in us as a strong and loyal partner in the upcoming good events for your business!
Why to choose Panoman as your web designer?




We build your website from scratch based on powerful platforms and famous frameworks then design and create your website's template exclusivelly
Almost no limit in the features of your website for now and the future
Lowest fees considering the quality of the work
Once the project is delivered to you, we will teach you how to manage your website and utilize it and keep supporting you for one year for free!
Features of websites developed by Panoman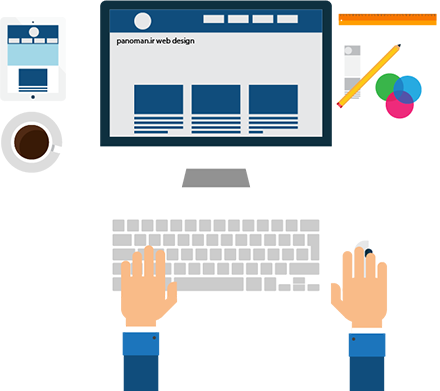 Create unlimited number of pages and articles
Create and manage menus and submenus
User registration and membership
Users and access levels management
Customizable looks and templates for each user
Blog creation and management
Print, email or share contents and articles on social media
Responsive design and optimized pages for devices
Visitors number and activity counters
Pop up pages and notifications
Customized forms for getting any type of data from users such as texts, photos, files...
Advanced text editors with multimedia support
Multimedia contents management panels
Unlimited number of email accounts
Notifications on special occasions and events
High security and automatic protection against cyber attacks and hacks
Daily and scheduled back-ups
Search engines optimized pages (SEO)
Anti-bot protection mechanism in forms
Advanced image galleries with attractive effects
Mass emails sending capability
News and events indicator blocks
Advanced comments systems
Online multilingual support systems
Automatic sharing of new posts and contents on social apps
Free full support for one year and low-cost life-long support
Features of online stores developed by Panoman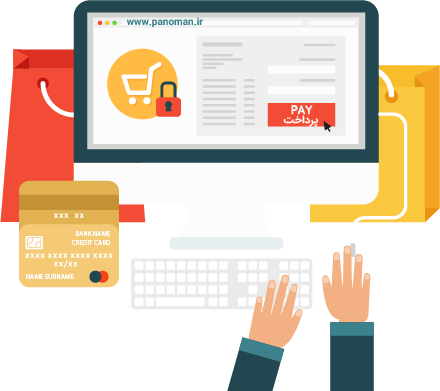 In addition to the features and capabilities mentioned above, online stores developed by Panoman have the following features:
Dedicated template design
Advanced products management system capable of adding customized fields for product specification and product variants
Object VR (interactive movies that allows the user to rotate or spin products)
Product films and audio descriptions
Products categories management with the ability to classify a product in muliple categories
Support for multi-vendor with multiple percentages definition
Products comparison with customizable filters
Discounts definable based on multiple factors
Notify customers of different steps in the purchase process(registration, order placement, order confirmation, payment, sending...) by SMS, email...
Smart sorting of products lists
Customizable filters to help customers narrow down their search results and easily find what they want
Multiple warehouses definable
Dozens of payment methods to connect to worldwide payment systems
Customizable shipping methods and shipping fees
Invoice automatically sent to customers upon order verification
Definable multiple tax rates
Best selling, newest, most visited...products boxes
Full management of store via front end with access levels and restrictions definable
Ratings and rankings of products by users
As we welcome challenges and wish to meet your demands, any other requested features can be developed and placed on your website